Casio Selects eSOL's Leading RTOS Platform for EXILIM® Digital Camera with Fastest Burst Shooting Capabilities
Tokyo, Japan. June 11, 2008 - eSOL, a leading developer of real time embedded software solutions, announced today that Casio has selected its eCROS real time operating system (RTOS) platform, for their EXILIM Pro EX-F1 digital camera with ultra-high speed burst shooting performance. eCROS is the latest platform solutions suite from eSOL, and encompasses high-quality, proven RTOS, middleware, and development tools seamlessly integrated together to allow developers to concentrate on application development. Casio adopted PrKERNEL®v4 RTOS, PrUSB®/Device USB driver, and eBinder® Integrated Development Environments for the EXILIM Pro EX-FI model.
Casio has been using the compact and fast PrKERNELv4 RTOS in the past few years for their EXILIM® product lines such as EXILIM Zoom EX-Z1200, Hi-Zoom EX-V7, Zoom EX-Z1050, Zoom EX-Z80, and Card EX-S10, because of its reliability and proven performance. With this latest EXILIM model, Casio has extended to use additional eSOL software, including eBinder and PrUSB/Device, to shorten the overall development cycle while increasing system reliability. eBinder is the IDE dedicated for ITRON-based software development, and helps improve the development cycle with multiple debugging and analysis tools. PrUSB/Device is a USB driver with a mass class driver, and has been optimized to achieve higher throughput.

EXILIM Pro EX-F1 boasts the world's fastest (*1) burst shooting performance, targeting higher amateurs and professional camera users. This model incorporates a high-speed CMOS sensor and a high-speed LSI processor. With this model, Casio has achieved an ultra-high-speed burst rate of 60 frames per second (fps) for still images, together with 1,200 fps high-speed movie recording that captures movement faster than the eye can see, for ultra-slow motion replay. Moreover, the new model can record movies at full High-Definition.

(*1) As of June, 2008, based on a Casio survey for the consumer market digital cameras

More details of Casio digital cameras.

eSOL Success Story.

EXILIM Pro EX-F1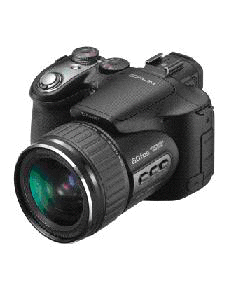 "The integrated eCROS solution package helped us jump-start the development right away," said Jun Hosoda, Product Development Leader of Casio Computer Co., Ltd. "And, eBinder includes impressive tools and functions. The task-level debugger and analysis tools especially brought us a remarkable improvement in our development efficiency."
"We are very pleased that Casio continues to choose our RTOS and even adopted additional run-time software as well as the IDE," said Nobuyuki Ueyama, the Executive Vice President of eSOL Co., Ltd. "eCROS brings modular software and tools together as an integrated platform solution, and we continuously commit ourselves to support software development for digital consumer electronics with our superior technologies and services."
About eSOL
Founded in 1975 in Tokyo, Japan, eSOL is a leading embedded software developer with core technologies in realtime operating systems. We develop, market and sell proven RTOS suites, along with a rich set of vertically-oriented middleware libraries. Our rugged software development tools provide optimal reliability in backing up the highly complicated development process for RTOS-based applications. We know that a reliable RTOS and development tools make a significant difference to the quality and timeliness of our customers' products in a continuously growing and competitive world market. Today, our customers - global OEMs and ODMs ranging from consumer electronics to automotive applications - ship millions of products with technologies pioneered by eSOL.
For more information, please visit www.esol.com.


* PrKERNELv4, PrUSB/Device, and eBinder are registered trademarks of eSOL Co., Ltd.
* All brand names and product names are trademarks or registered trademarks
of their respective companies.